Maritime industry applications : AWP system
An innovative system to decarbonize the maritime industry
Off-shore racing as a laboratory:
Off-shore racing trials produce statistical and technical data close to reality that can be extrapolated to the maritime industry. 
Hugo Lauras (Le Crouesty) vessel is equipped with an AWP system mainsail on the 2021 Mini Transat. Numerous competitors have also run the system with the coach Tanguy Leglatin in Lorient and confirmed the approved benefits. "I was fast compared to my opponents thanks to my very low track which allowed me to win places" extract from the history of the 1st stage of Hugo Mini Transat 2021.
As mentioned above these analysis are being used to design our system for maritime industry : a front wingsail on a 20 meters forestay is currently being tested for the same purpose.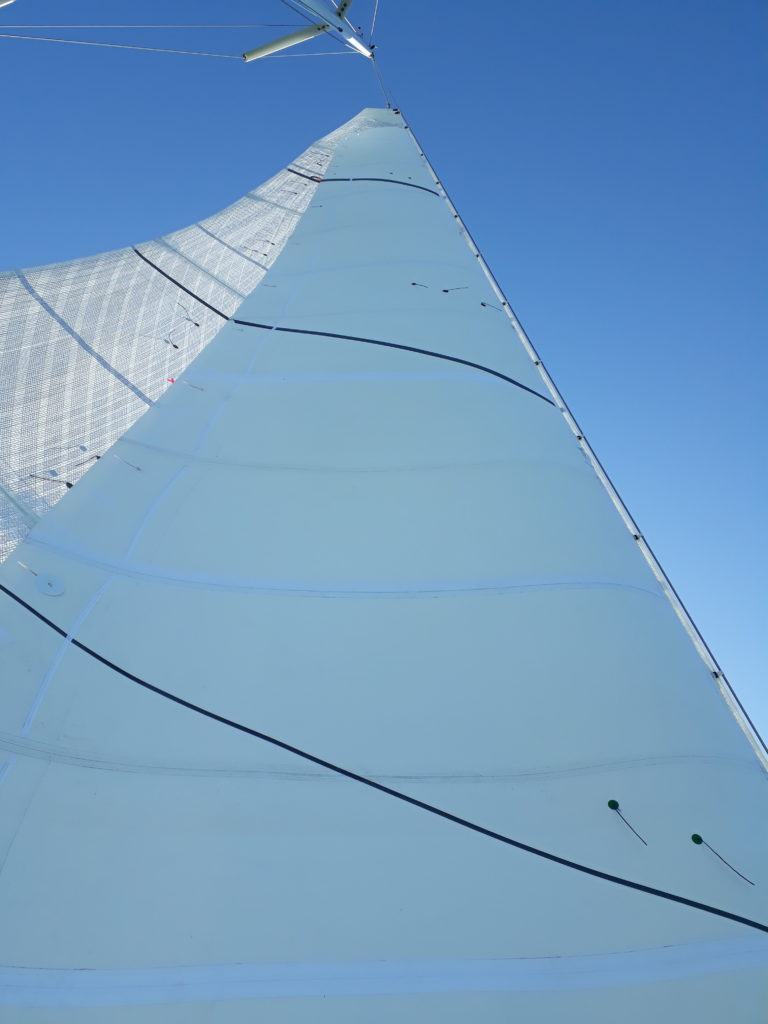 Feasability analysis as well as engine power saving analysis are being conducted with the stakeholders of the maritime industry. Engine power saving polars are available on demand for various sail surfaces and wind conditions.
Benefits have already been identified:

a-shore :

Easy folding and reduced footprint

Less maintenance

at sea :

Windy conditions without stress

Performance analysis compared with the bests sails of the market

Better angle in downwind conditions.