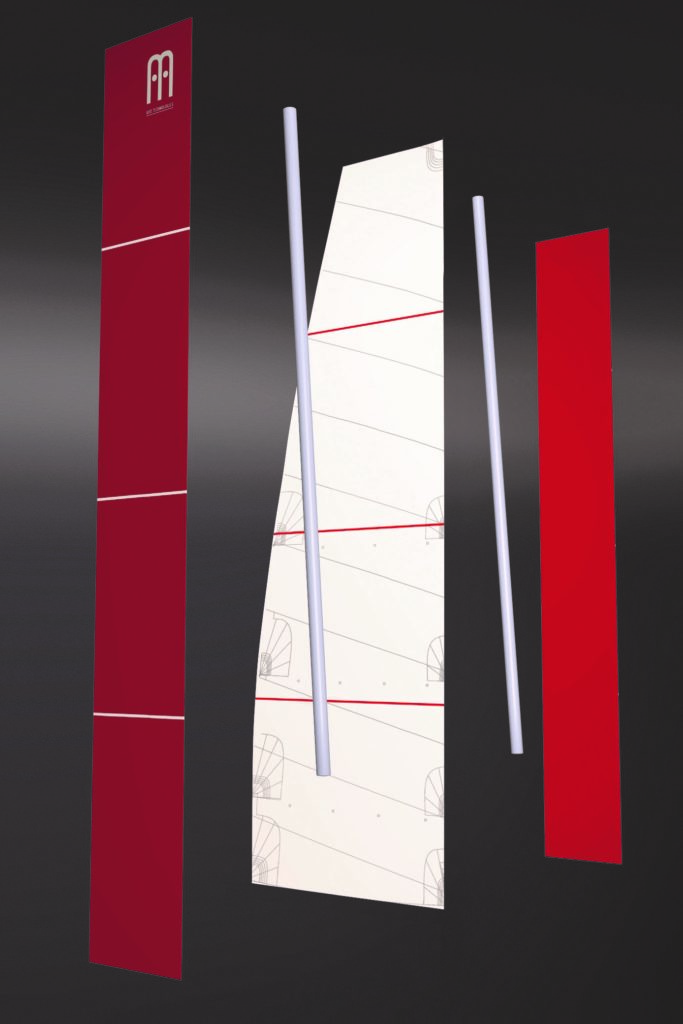 The system is applied on the softsail and suitable on existing rigging for various platforms. The front sails can be equipped too.
On each side of the fabric sail are applied flexible panels or membranes. One or several bladders move  the panel away from the sail. The system is connected to the soft sail by assembly parts made of bio-sourced and bio-degradable material.
It provides a wingsail:

A one-element semi-rigid thick wingsail


An asymmetrical profile

A side to side transfer achieved by the belly of the soft sail
Inflatable bladders provide thickness to the airfoil shape. An average thickness is defined in agreement with the sail designer. The wingsail can be reefed or folded on the boom after having deflated bladders.
The AWP system is light, furlable a-shore and reefable offshore.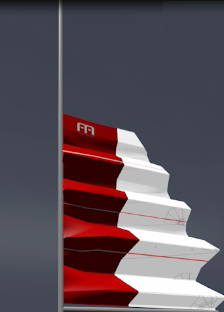 ADD Technologies provides a system based on current technologies used by sailmakers in order to ensure fast and economic implementation.